Men's Group Coaching
A perfect way to make positive change
Senior group golf lessons are a perfect way to make positive changes to your game in a relaxed and sociable atmosphere with like-minded golfers.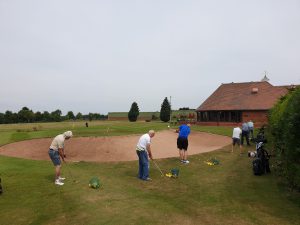 The lessons are structured by Mark to ensure each individual has 1-2-1 instruction to improve their specific needs as well as having time to deliver a 'clinic like' question and answer, with demonstration on a particular part of the game each week.
Mark also holds on course senior lessons which are designed to encapsulate everything that has been learned in the previous weeks in order to gain more playing experience.
Absolutely anyone is welcome to come along to these group sessions.